Help TAG give back and sponsor a lunch program at your local school.
TAG would like to help students in your district who have overdue lunch debt. Kids with unpaid lunch accounts are often embarrassed with a substitute meal of a cold cheese sandwich and a carton of milk. or worse they go without food to avoid the shame. Let's work together to help.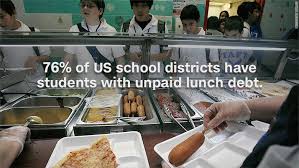 Working together to make a difference!
 For every 100k in annuity premium and or 2k in life premium The Achievement Group will pay $150.00 in your name to a school of your choosing in an effort to help the hungry kids and their families.

School lunch shaming: Inside America's hidden debt crisis.
Learn More Here